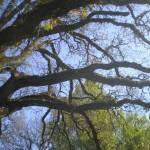 Sometimes when I have artist block, am feeling uninspired, unsure what my next series should be, or I just need to get out of the house while still feeling productive, I take a research walk.  I grab my camera, sketchbook, pencils and pens, my i-Pod, and head out.  I just listen to my favorite music at the moment and wander where ever I feel like walking, usually grabbing some coffee or tea along the way.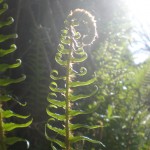 I try to take pictures along the way of things that inspire me or that I think I could use as a photocopy transfer later, not worrying too much about what I'm going to use them for or if I'm even going to end up finding a use for every photo.  I try not to over think it and just snap pictures of interesting plants, trees, power lines, berries, buildings, or whatever catches my eye.  Sometimes I'll actually pick leaves, seed pods or flowers to press in my sketchbook.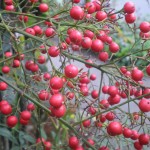 Usually at some spot I'll stop and do some sketches of a particularly interesting area, just trying to keep my outdoor sketching skills from getting too rusty.  If any ideas have come to me while walking I'll draw some thumbnails and write down key thoughts to remember.  I try not to censor my ideas at this point, just get them onto paper in some way.  I may not end up using 80% of what I photograph or sketch, but if I can just get one or two good ideas for paintings and it gets me unstuck then it was worth my time.
Click HERE to watch a slideshow of the photographs I took on my research walk in May.
Peace!